You want to know the best thing about debarking the Destiny? We didn't have to go home!!! Yet. We decided to stay an extra day in South Beach before going home thanks to super expensive thanksgiving travel prices!!!
After debarking, we got in line for a taxi at the port. Lucky us we got a driver who wanted to try to rip off a tourist, not nice! I told our driver the name of our hotel, Ocean Reef, and showed his the paper with the full address. He drove to SOBE, got onto Collins Ave (our street), drove around, then got on Ocean Drive and attempted to drop us off in front of a random hotel. Oh no no buddy. I told him the name of our hotel again and showed him the address. Apparently all he heard was Ocean and decided anywhere on Ocean Dr was sufficient. He then drove around to our hotel, turns out he had passed it earlier, and stopped in the middle of the street and had us get out. Certainly not going to let this hiccup ruin the end of vacation, we paid and went across to our hotel.
Though we stayed on the Destiny until last call we still go to the hotel before 11 am. They had told us earlier that if we were unable to check in early that they would be able to hold our bags for us. The entire booking process was great, they answered any questions promptly. Low and behold we were able to check in early AND they were kind enough to upgrade us to a suite! Lovely, lovely place.
The hotel is located perfected on Collins Ave between 11th & 12th St. Walk across to Oceans Dr and you are at the beach and right in the hustle and bustle of South Beach :) Check in was fast and we were ready to check out room 305!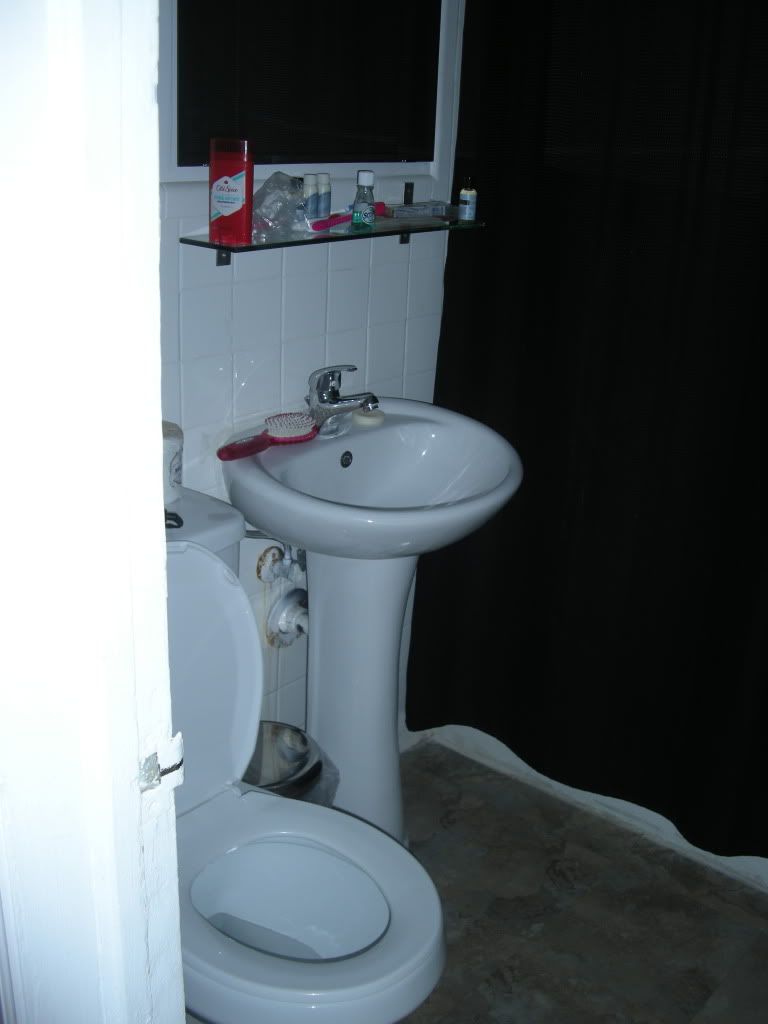 The room was nice & spacious. Queen size bed & queen size sleeper sofa as well as a kitchenette. The bathroom was a little on the small side but still nice. We were only there for one night so it didn't make a world of difference. I know what you are thinking... I thought this was a suite? Well the suite has an extra 175 sq ft and the room divider separates the bed from the main area somewhat. A free upgrade is a free upgrade and we very much appreciated it.