I am always looking for local activities to review on here. I like to try out fun things families can do when they cruise out of Baltimore or Norfolk! This weekend we took my nephew on a pirate cruise for his 4th birthday. We bought our tickets on
living social
but even the price on the
Boomerang Tours website
is a great value. The hour long tour met along the boat dock of the National Harbor. Our tour started at 1:30 so we stopped at the pizza shop and walked around a bit watching the ducks swimming in the Potomac River.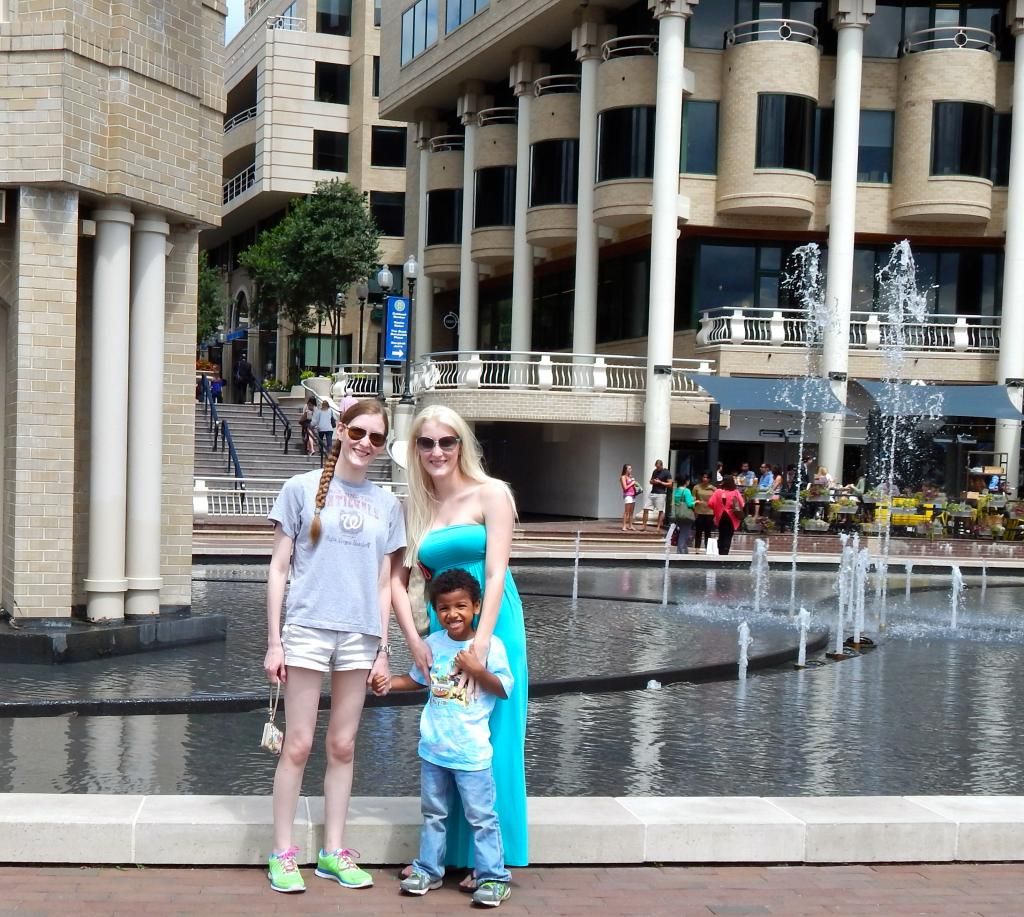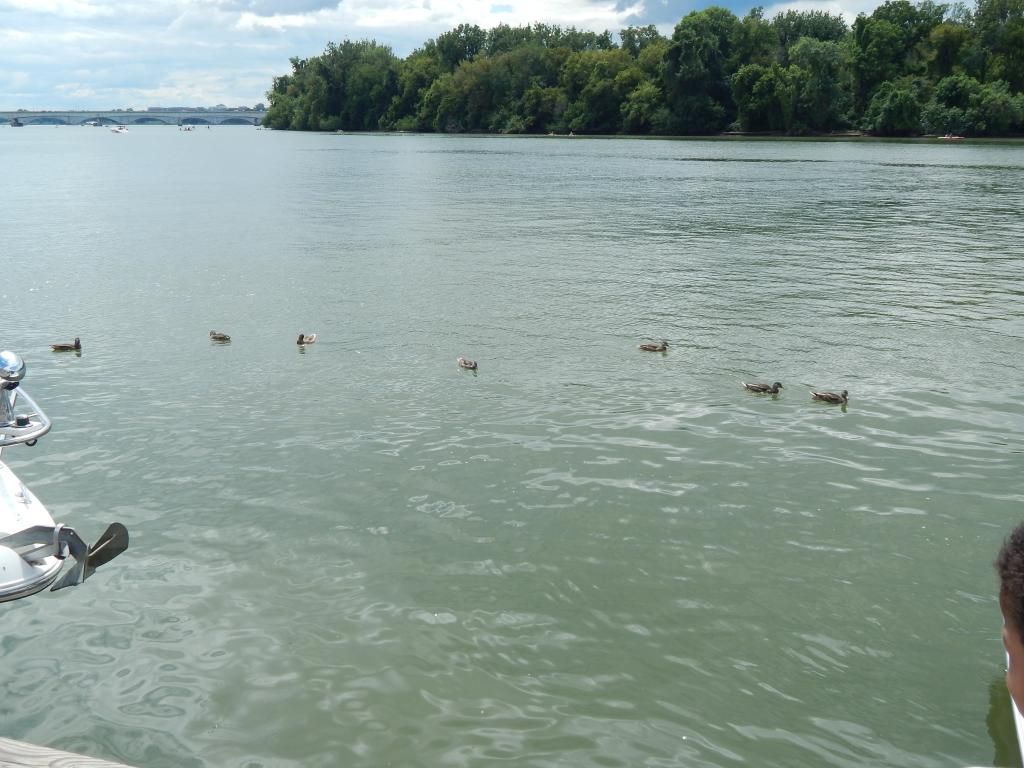 Once the Boomerang Pirate Ship approached, we were checked off the list and given doubloons as our entrance tickets. Once everyone was loaded the treasure hunt began! They introduced the crew, and went over pirate terms with the kids. The premise of the "treasure hunt" is that an ex crew member took the keys to the treasure chest and you must go after him to get them back! The boat ride was nice and breezy on such a hot summer Sunday!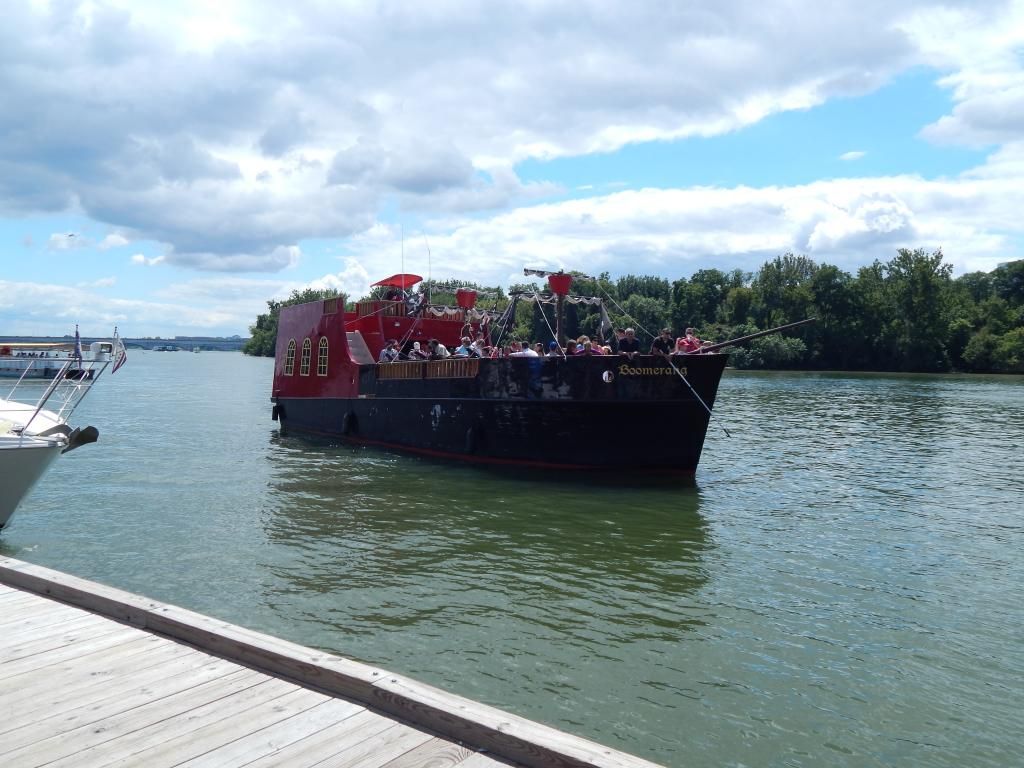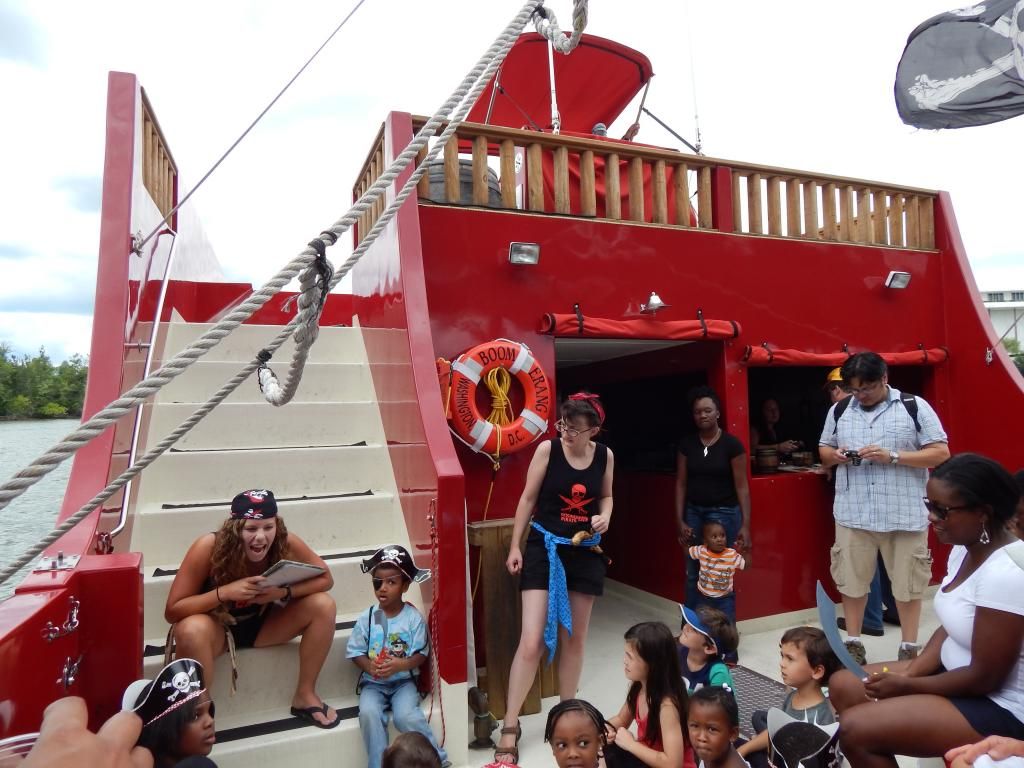 Included in the cost of the tour was pirate tattoos and face painting! Also available for purchase was a pirate bag for $10.00. This included a treasure map, pirate hat, eye patch, sword and a sticker along with the reusable drawstring bag. My nephew enjoyed being able to dress the part!! Before the kids could finish their tattoos, the evil scurvy dog pirate was spotted and all the kids hopped on the water cannons to try to sink his boat!!! The kids loved the excitement of the chase as the evil pirate drove his boat around ours. He left but returned and when he did we were able to get the keys to the treasure chest back. YAYYYY! With that, the treasure was shared among the kids.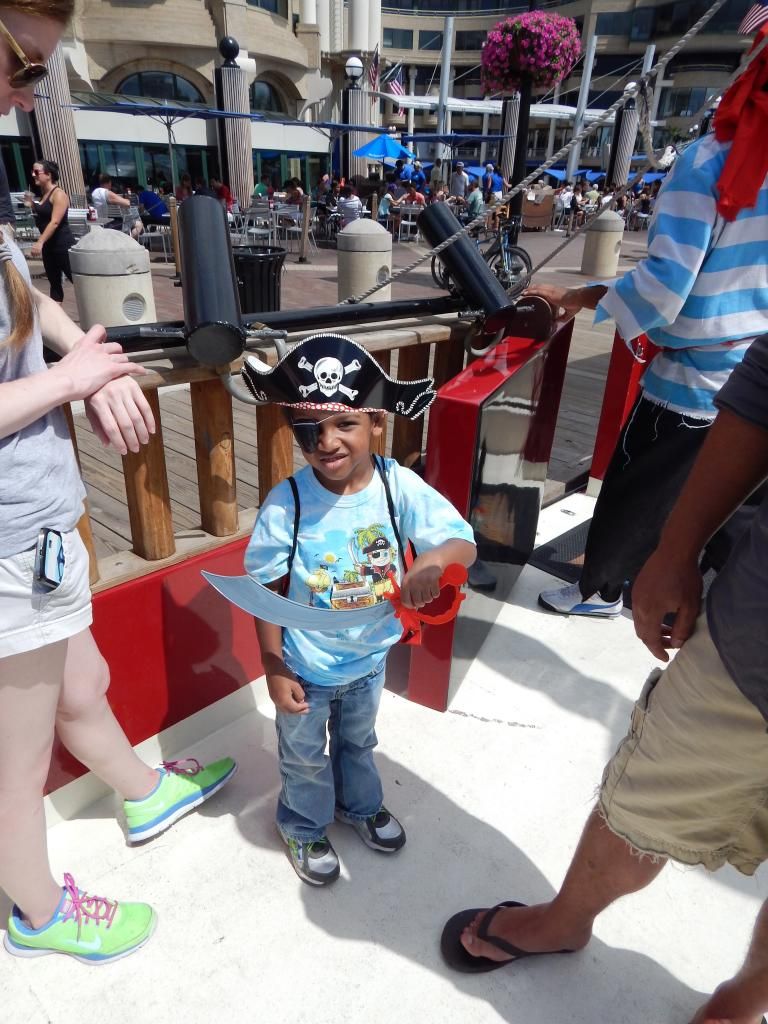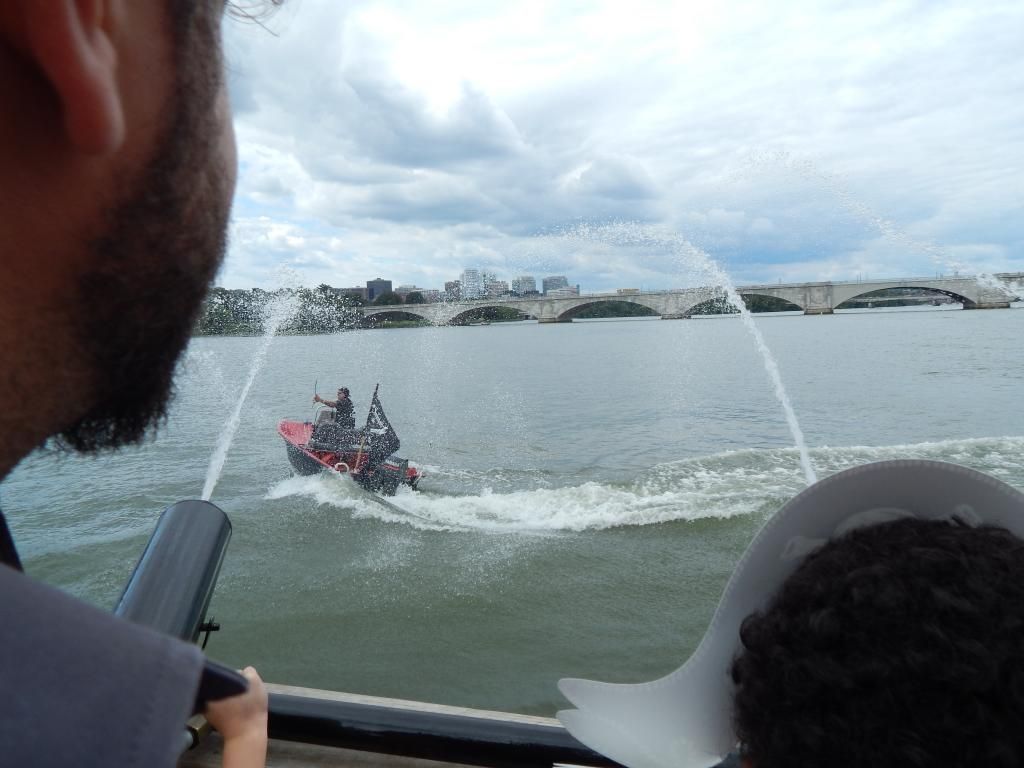 On the way back to the dock, the kids enjoyed a dance party and the limbo which was a fun way to wrap up the cruise. The adults enjoyed the gorgeous views of DC and Arlington. Once back to the harbor, we stopped for ice cream and headed home. The afternoon was awesome and I highly recommend Boomerang Tours. We took a sunset cruise with Boomerang for my birthday in June but they also have bus tours to local wineries and other boat tours. Check out their site for all their options.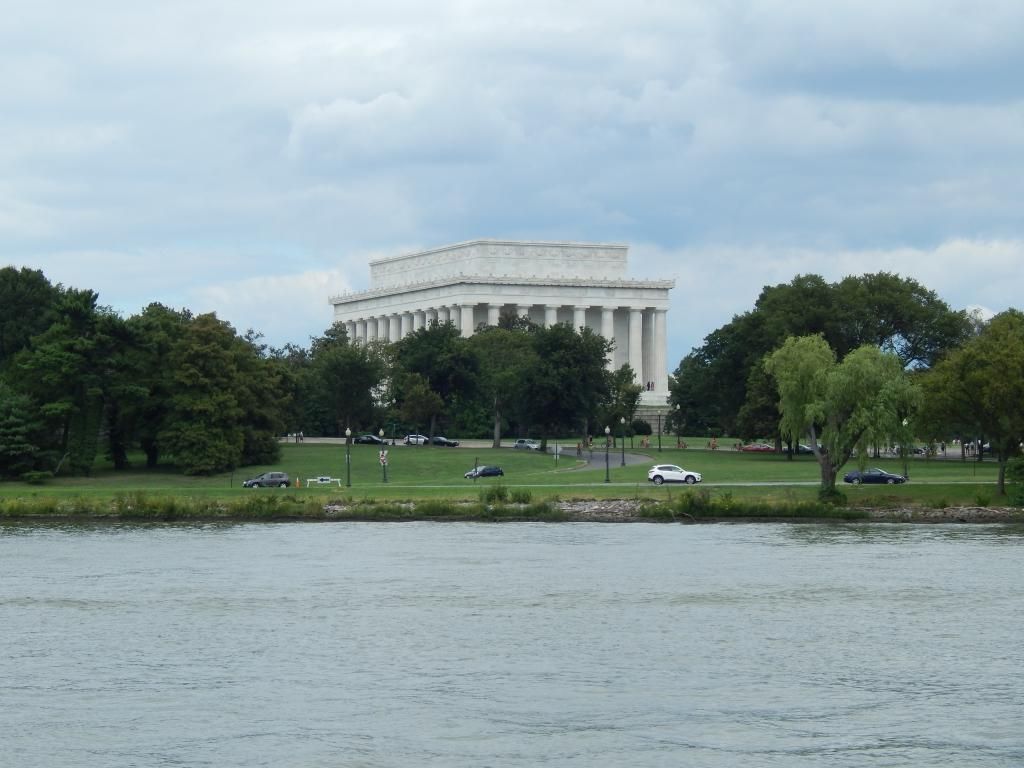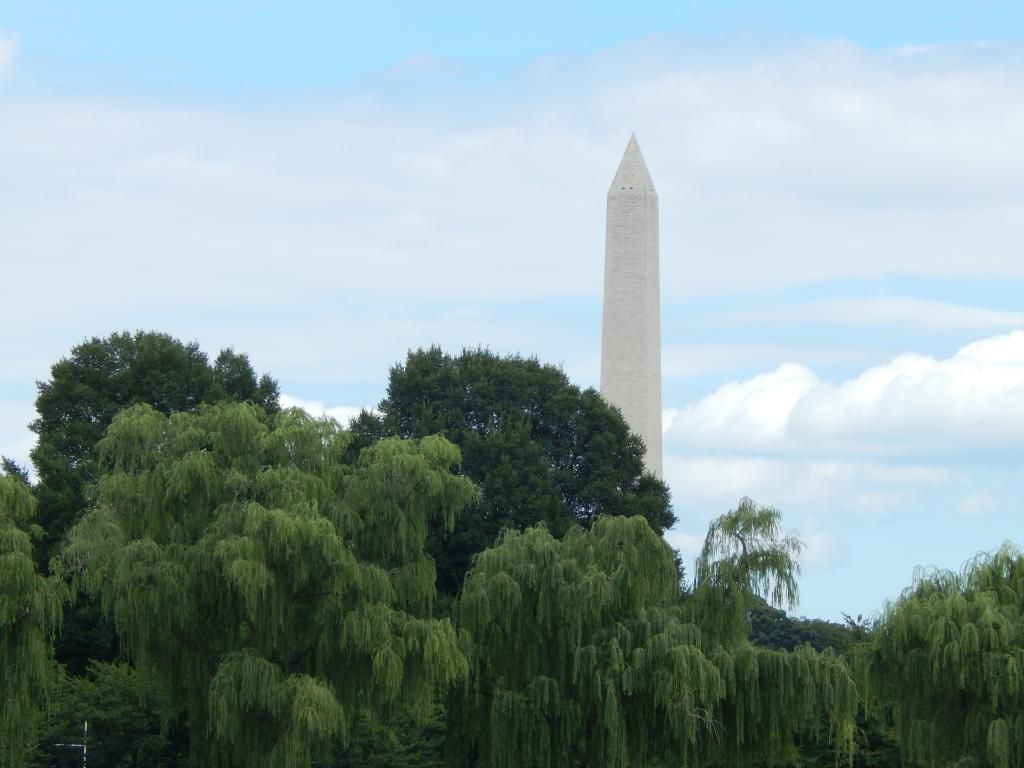 **NOTE** We drove into DC and parked in a parking garage across from the harbor for $12/ day. They have posted rates that differ but this is what we were charged both times we used them. There are plenty of garages and some street parking as well as the option to take the metro. Anyway you get there, you will be sure to have a great time.